Join the Autoship Programme
Sticking to your nutritional supplement program is now a breeze! Get your intraLINE products delivered to your door by signing up for our recurring delivery program – Autoship!
Autoship is the most convenient way for you to get the multivitamin and minerals supplement products you want delivered to you on a regular schedule. We automatically send your favourite products based upon your chosen frequency. The service is easy to use and customizable, so you can make changes online whenever you need.
What are the beneifts of 

Autoship

?
Save Money:

 

 You will get £2.50 off the regular price
Save Time :

 

No need to set reminders or make lists
Never Run Out:

 

Always have your intraLINE products on hand.
You're in Control:

 

Set deliveries schedule. Change or cancel anytime.
FREE Sign-up:

 

No sign up or cancellation fees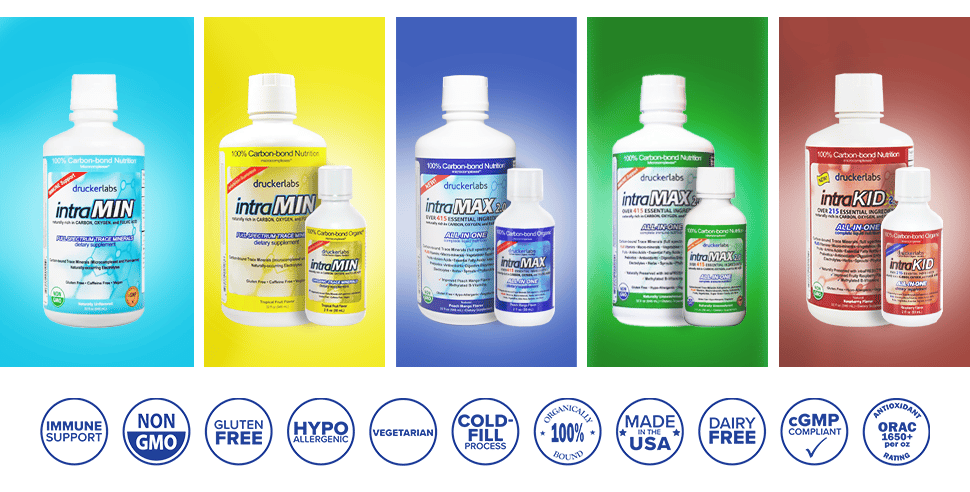 intraMIN 946ml
Unflavoured
intraMIN® (unflavoured) contains 71 organically-bound trace minerals and 65 naturally-occurring electrolytes and provides a natural energy source, promotes immune health and supports muscle function and hydration.

Recommended for ages 4 – adult

Vegan

Non-GMO

Gluten Free
intraMIN 946ml
Tropical Fruit Flavour
intraMIN® (tropical fruit flavour) contains 71 organically-bound trace minerals and 65 naturally-occurring electrolytes and provides a natural energy source, promotes immune health and supports muscle function and hydration.

Recommended for ages 4 – adult

Vegetarian

Non-GMO

Gluten Free
intraMAX 2.0, 946ml
Peach Mango Flavour
intraMAX® 2.0 contains 415+ ingredients, including vitamins, trace and macro minerals, probiotics, antioxidants, digestive enzymes, fruits, vegetables, essential fatty acids, bioflavonoids, amino acids and much more!

Recommended for ages 12 – adult

Vegetarian

Non-GMO

Gluten Free
intraMAX 2.0, 946ml
Naturally Unsweetened
intraMAX® 2.0 Unsweetened contains 415+ ingredients, including vitamins, trace and macro minerals, probiotics, antioxidants, digestive enzymes, fruits, vegetables, essential fatty acids, bioflavonoids, amino acids and much more!

Recommended for ages 12 – adult

Vegetarian

Non-GMO

Gluten Free
intraKID 2.0, 946ml Liquid Supplement
All-In-One Organic Formula Raspberry Flavour
intraKID 2.0 is formulated especially for children and contains over 215 ingredients, including vitamins, trace and macro minerals, probiotics, antioxidants, digestive enzymes, fruits, vegetables, essential fatty acids, amino acids and much more!

Recommended for ages 4 – 12

Vegetarian

Non-GMO

Gluten Free
intraMAX 2.0 & intraKID 2.0, 946ml
Peach Mango & Raspberry Flavour
intraMAX 2.0, Peach Mango Flavour and intraKID 2.0 Raspberry flavour liquid organic multivitamin supplements for adults and children respectively.

Free From Wheat, Gluten, Yeast, Dairy, Milk, Eggs, Soy, Nuts, Shellfish, Caffeine, Non-GMO.

Vegetarian
intraMAX 2.0 / intraMIN, 946ml
Peach Mango / Tropical Fruit Flavour
intraMAX 2.0, Peach Mango Flavour and intraMIN Tropical Fruit flavour liquid multivitamin and Mineral dietary supplements for adults and children.

Free From Wheat, Gluten, Yeast, Dairy, Milk, Eggs, Soy, Nuts, Shellfish, Caffeine, Non-GMO.

Vegetarian
intraMAX 2.0 / intraMIN, 946 ml
Unsweetened / Unflavoured Flavour
intraMAX 2.0, Naturally Unsweetened and intraMIN Unflavoured organic liquid multivitamin and mineral dietary supplements for adults and children.

Free From Wheat, Gluten, Yeast, Dairy, Milk, Eggs, Soy, Nuts, Shellfish, Caffeine, Non-GMO.

Vegetarian / Vegan