About Drucker Labs
Dr. Richard Drucker founded Drucker Labs in 1999 after creating a trace mineral-based liquid nutritional supplement. This unique product was so well received that he expanded the product line. Today these high quality, great tasting supplements provide a comprehensive nutritional foundation for thousands of Health Care Practitioners and their patients throughout the world. Drucker Labs has its corporate offices and its distribution operations in Plano, Texas. Our company has a close-knit team dedicated to the needs of our customers and a common goal to strive for improving our products through innovation and quality. Dr. R. Drucker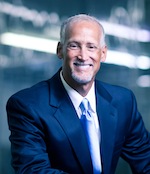 While in college studying Accounting, Richard Drucker was struck with health issues that prompted him to shift his focus from school to his own health. Not finding answers from his practitioners, Dr. Drucker conducted his own search to determine the impact of good nutrition on his health. Through research, he discovered that minerals were essential in supporting the body's functions and that minerals can be readily absorbed on a cellular level when combined with natural organic compounds. This conclusion led him to formulating the intraCELL Technology which is now used in all intraLINE products. Each product also contains a full-spectrum, plant-derived trace mineral base.
Dr. Drucker founded Drucker Labs in 1999 and has become a highly respected doctor in the field of natural health. He has continued his research in order to perfect the selection of essential ingredients needed for the intraLINE products. Dr. Drucker has his Masters of Science in Natural Health and Doctorate in Naturopathy as well as a Doctorate in Natural Health with a specialty in Natural Immunology. Click here to read "Rethinking the Approach to Nutritional Supplements, a conversation with Dr. Richard A. Drucker." 
The Drucker Labs' headquarters is located in Plano, TX, a suburb of Dallas. The 17,000 square foot facility is cGMP-compliant with exceptional quality standards.