Drucker Labs Authorized Reseller
To ensure quality, purchase this product only from a "Drucker Labs Authorized Re seller". Products sold at a discount or "gray market" are not authorised. Many gray market re-sellers are scratching the expiration date/lot number from the bottom edge of the bottle to avoid detection.
In just a 30 ml daily serving, intraMAX provides an array of vitamins, trace and macro minerals, probiotics, antioxidants, digestive enzymes, fruits, vegetables, essential fatty acids, bioflavinoids, amino acids and much more! The unique ingredient blends in intraMAX not only support the body's ability to eliminate harmful substances and they also provide support for a wide range of systems and functions which include:
✅ Endocrine and hormone
✅ Cognitive, brain development & neurological
✅ Immune, development & response
✅ Skin, bone, skeletal, muscle & joint
✅ Blood, cellular & circulatory
✅ Energy, strength, stamina & stress management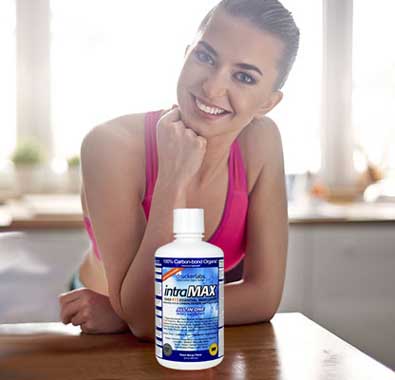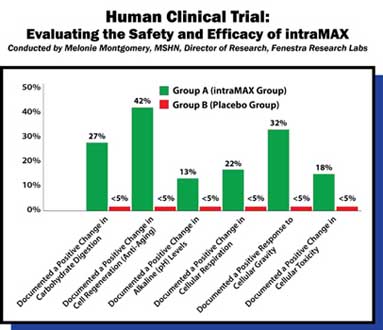 Fenestra Clinical Study
In this randomized, gold-standard, double-blind placebo-controlled study intraMAX ® was shown to be a safe and highly effective means of improving one's nutrition while helping to maintain or improve cellular system functions. Details of the efficacy results supported by the clinical study's findings on intraMAX can be grouped into the following four areas: energy, cellular function, detoxification, and optimal wellness. View the clinical study paper here.
"This Item changed my life. I cant explain in words how high my energy and vibration have become due to the daily use of this divine liquid."
Grant Goodwin
" This is great stuff. Used it now for over 2 years. Really feel the difference. I travel a lot so this is not the best supplement to travel with but when I home and use it it really makes a difference. "
Kim Parker
"This product has restored my energy level. It has a good taste and is a lot more convenient than swallowing a dozen pills. I have recommended it to friends and family."
Danser
"Only supplement I've ever taken that I could literally "feel" the difference. More energy, better concentration and a definite increase in overall health… "
John Williamson
"This does everything it says it will and so much more. Our entire family is now taking it and we all feel more energized and have a healthy glow."
B. Boesel
"This product was recommended by my physician. I have had terrific results with energy, health and immunity. I highly recommend it."
Scott Martin
"A good investment for you health because has 400 vitamins and minerals that no other product provide, I always come back to buy intraMAX and it's delicious."
Julia
"My wife started taking this to help with her Psoriactic Arthritis. After 6 months she was off all meds and after a couple years her ANA was back to normal. We all take it now and feel better than ever."
Soonerpastor